Managed Infrsatructure in a HeartBeat
Here's how we'll earn your business every day:
Our team doesn't stop until the job is done right
Our goal is to become an extension of your team
Dedicated account teams to serve you better
24/7/365 Monitoring with minutes of response time
Over 15 years servicing mission critical architectures
Over 15 years in Big-Data and petabytes scale clusters
We cover multiple technologies for you (IT, Phones, Security & Digital)
OddEye began with an idea focused on quality. That idea sparked another: to be a bridge between people and technology. From that idea grew the understanding that industry-leading quality and talented people can build great software. But without a vision or means to get there, true value can be difficult to achieve.
Everyone has their own story to tell, their own journey to take, and their own path to get there. At OddEye, we've been making the path easier for 15+ years. Our experts to remove the common obstacles to getting from point A to point B. A smoother road. An engine to accelerate. A bridge between people and technology. A pathway to what's possible, for more than 350 projects.
Our Mission is to Bring together the best technology talent and practices to deliver on our clients' mission.
Our Vision is to be a trusted partner to organizations in their journey to accelerate business and evolve technology practices.
What's your story? Let us help you get there.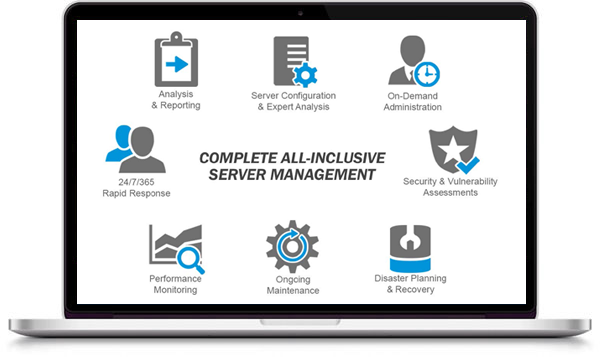 The entire management is provided to you by the provider who will take care of updates and maintenance, but also monitoring the status of the server.With our managed services the management is completely handled by our technicians. If you have any problem you just have to open a ticket and it will be solved, as far as management is concerned it will be just like using a shared plan.
But this does not mean that you can not still customize the server according to your needs even with a managed service. A dedicated server gives you total freedom in choosing the server allowing you to install all the software needed for your site. Only in this case, instead of having to deal with the installation yourself, our technicians will take care of it.
If you'd rather spend time on your business than on IT, we're on hand to provide fully managed servers, currently in place or to be installed.
As a business grows, the information that business gathers also grows. Information such as; customer details, sales, financial data and HR information. Businesses reach a certain stage, when storing large amounts of data and multiple staff being required to access that data. Data needs to be stored in one place – for accessibility and security.
Fully managed server solutions we offer cater for all types of business, regardless of what size. Server setup, licensing and administration alongside server security, ongoing maintenance, backups and tech support – is provided. However basic or complex your server requirements are, we can provide fully managed servers and practical solutions for all types of business, locally and nationally.